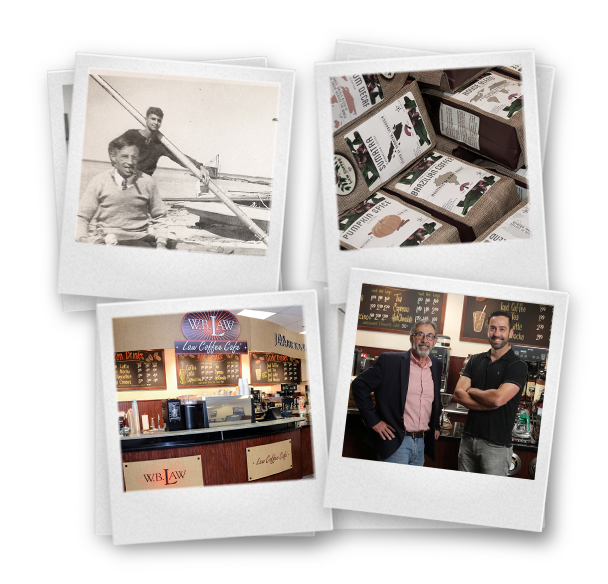 COFFEE IS IN OUR FAMILY
Five Generations of Quality Coffee and Exceptional Service
In 1909, Walter B. Law left Wall St. and began to sell freshly roasted coffee door-to-door from his horse-drawn carriage in Dunellen, NJ. That one-man operation propelled into a five-generation strong family business.
Over 110 years later, as one of the oldest family-owned coffee companies in the country we've continued to dedicated ourselves to providing the people of the greater NYC marketplace with the distinctive taste of our freshly roasted specialty coffees, espressos and teas. Beyond the coffee, we offer customized branded programs, equipment programs, equipment installation & repair, business plan development, cold brew and barista training throughout the Mid-Atlantic.
Our old school business principals combined with our new wave mentality allows the Law Coffee team to deliver extraordinary coffee programs every day.
FROM "SEED TO CUP"
Green Coffee's Journey
Today's consumer wants to know where the coffee they're drinking is from. With our coffee sourcing methods we know each bean's "Seed to Cup" journey. In recent years we've traveled to coffee farms in Brazil, Colombia, Guatemala, Costa Rica, Tanzania and Cuba sourcing the exceptional green coffees. At over 110 years old, Law Coffee has developed a quality control process to ensure we're buying some of the finest green coffees our planet has to offer.