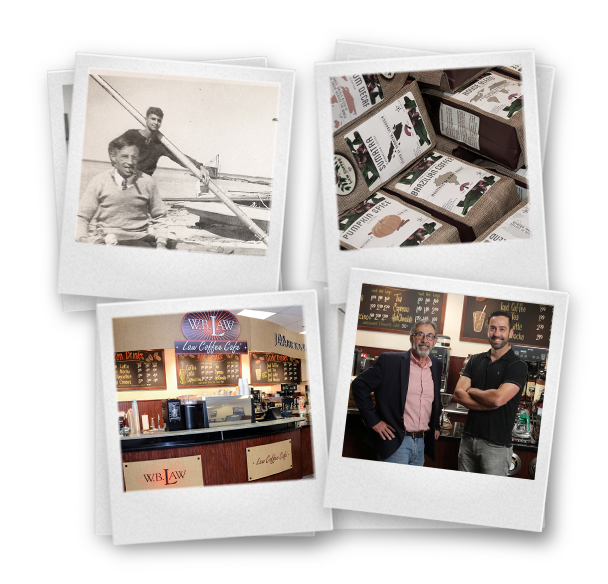 COFFEE IS IN OUR FAMILY
Five Generations of Quality Coffee and Exceptional Service
In 1909 a man named Walter B. Law began selling coffee beans door-to-door from his horse-drawn carriage. That one-man operation propelled into a five-generation strong family business. Today, as one of the oldest family-owned coffee companies in the country quality coffee and exceptional service are the cornerstone of our company.
Here at Law Coffee we have dedicated ourselves to providing the people of the greater NYC marketplace with the distinctive taste of our freshly roasted specialty coffees, espresso coffees and teas. We offer customized professionally branded programs, café development and training throughout the Mid-Atlantic. Equipment, installation and repairs, as well as consulting services aid our reputation as an industry leader.
Our old school business principals combined with our new wave mentality allows the Law Coffee team to deliver extraordinary coffee programs everyday.
FROM "SEED TO CUP"
Green Coffee's Journey
These days you don't just buy coffee; you also want to understand the traceability of the coffee you are drinking.  From our methods of sourcing green coffee we know each bean's journey from "Seed to Cup." Over the past several years we've traveled to coffee farms in Brazil, Colombia, Guatemala, Costa Rica, Cuba & Tanzania, sourcing the best coffee beans available, which we bring to you. At over 100 years old, Law Coffee has developed a quality control process to assure we are buying some of the finest coffees the world has to offer. And it all starts at the beginning…. with green coffee.