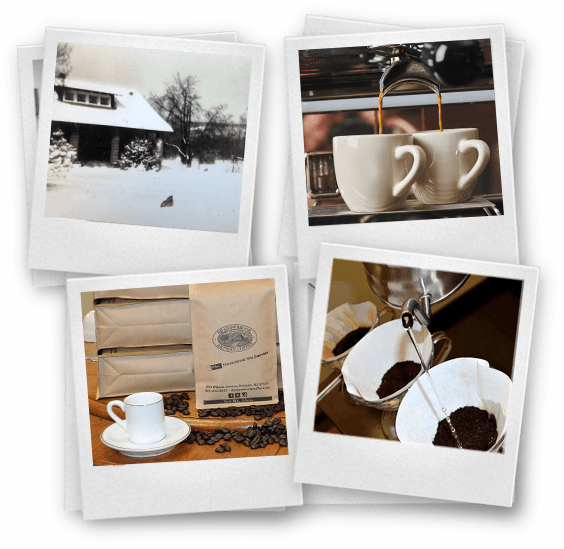 THE FRESHEST GREEN COFFEE… ROASTED TO PERFECTION.
Discover the Shadowbrook Difference
We wanted to create an artisan line of coffees specifically for cafes and fine dining looking for that third wave coffee, but while maintaining our family's history & values.
In the shadows of the Watchung Mountains runs a body of water known as The Green Brook. Nestled on that stream is a small tree lined parcel of land called Shadowbrook. This was the home where Walter Law began roasting coffee over a century ago. Shadowbrook Artisan Coffee embodies all of our ideals of producing an exceptional cup of coffee.
OUR COMMITMENT TO EXCELLENCE
Prequalified customers or training is required to carry this line of coffees
Traceability
Hand packed and stamped made-to-order coffee & espresso!!
Only current crop coffees, no old coffee sitting around a warehouse!
Specialty Coffee Association(SCA) Gold Cup Standard
Water filtration
So sit back and savor a delicious cup of Shadowbrook Artisan Coffee!