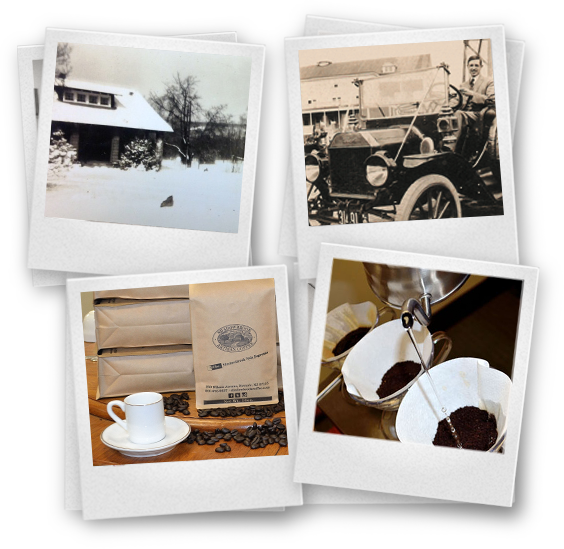 THE FRESHEST GREEN COFFEE… ROASTED TO PERFECTION.
Discover the Shadowbrook Difference
In the shadows of the Watchung Mountains runs a body of water known as The Green Brook. Nestled on that stream is a small tree lined parcel of land called Shadowbrook. This was the home where Walter Law began roasting coffee over a century ago. Named after the origin of our history, Shadowbrook Artisan Coffee embodies all of the ideals of producing an exceptional cup of coffee.
First, none of our coffees are past crop, meaning it's the freshest green coffee on the market. We take our unroasted coffees and roast them to spec, optimizing each of their own taste profiles. Unlike other roasters, Shadowbrook Artisan Coffee is made to order, so the moment you place your order, we begin preparing the coffee for you. There is no resting inventory packaged coffees, so you receive fresh coffee every time! Our pledge to deliver quality coffee from seed to cup is evident.
OUR COMMITMENT TO EXCELLENCE
Achieving the Specialty Coffee Association's Gold Cup Standard
Delivering the finest beans is only the first step, and it doesn't stop there. Everyone plays a vital role in delivering a superior cup of coffee. When we partner with a coffee shop or restaurant, we train the staff on how to take drink orders and properly prepare beverages for today's discriminating consumer. Staff and baristas are also instructed on how to correctly brew drip coffees to the Specialty Coffee Association's (SCA) Gold Cup Standard, which demonstrates our joint commitment to excellence.
So sit back and savor a delicious cup of Shadowbrook Artisan Coffee!