Picture this. It's a sunny 72-degree day. You're meeting a friend for a drink at your favorite restaurant but you realize – "Wait! I haven't had my coffee today! How did THAT happen?" So, you stroll up and grab a seat at the bar and, twiddling your fingers, wonder, "Should I have a cocktail or should I have coffee?" The answer: BOTH!
Enter the Cold Brew Coffee Cocktail (Try saying that 5 times in a row!)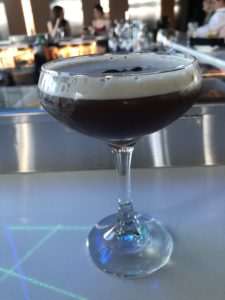 Coffee is no longer just a coffee shop beverage. Bars and restaurants across the country are including cold brew coffee as a key ingredient in their cocktail line-up. Cold brew coffee, a beverage that has been revolutionizing the coffee world, is stepping up to the plate and striking a home run with cocktails. Restaurant and coffee shop owners, as well as mixologists, have welcomed this trending beverage with open arms for a few reasons:
One – customers are asking for it.
Two – cold brew coffee increases beverage sales, especially during the warmer months when hot coffee sales can see a temporary decline.
And three – it's so versatile!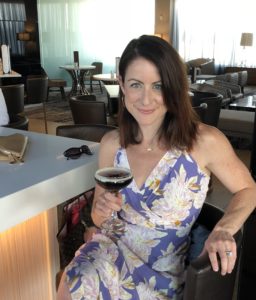 Basically, the less acidic, higher-caffeinated cold brew coffee is a slam dunk (yes, this is my second sports reference…I'm aware!)
And so, for the sake of research, last week I invited a friend of mine to meet me for drinks so we could try one of these popular cold brew cocktails. After ordering mine (in this instance it was named the Pick Me Up) I looked across the bar and saw two women toasting each other, both with cold brew cocktails in hand.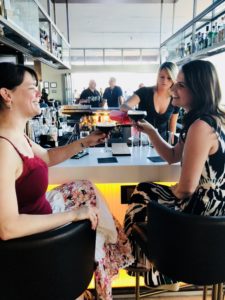 I thought "Wow! The rumors ARE true!" So I walked over, introduced myself and said "Are you two drinking the cold brew cocktail?" to which one smiled and replied with great enthusiasm, "Oh my gosh. YES! It's Amazing!" (Score!) I left them to enjoy their delicious drink of choice and went back to enjoying mine.
So what cold brew cocktails are out there? The Pick Me Up happens to be a simple yet effective mixture of Vodka, Cold Brew and Kahlua with a few espresso beans dropped on top (you know…for flair!)
And there are other options.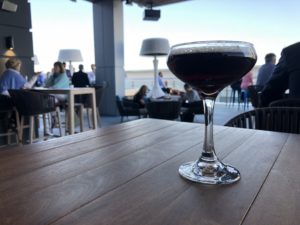 Take the Cold Brew Bourbon for example; a blend of cold brew coffee, your favorite bourbon, triple sec, maple syrup and cream. Um, can I get a "yum?"
Or if you fancy some bubbly, make it doubly bubbly with Ironbound Nitro Cold Brew Coffee and champagne. Blend with orange liqueur and simple syrup, and you have a drink to be had!
As you can see, cold brew coffee makes a phenomenal coffee cocktail when mixed with a variety of spirits.
And what else can you do with cold brew coffee? Three words: A. LA. MODE.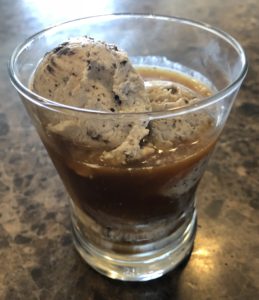 Try a cold brew affogato. This Italian dessert is transformed into the perfect summer treat when replacing the normally called for ingredient of espresso with cold brew coffee. Take a scoop of gelato or ice cream and drown it in bold cold smooth and delicious Ironbound Cold Brew Coffee.
There you have it!
So next time your friend wants to meet for a drink, suggest something boozy and caffeinated. They will thank you!
Written by Kimberly Hassmiller Oley, Marketing Director at W.B. Law Coffee Co.
#coldbrewcoffee #cocktails #coffee #drinks #happyhour #affogato #nitrocoldbrewcoffee #spirits #barsandrestaurants